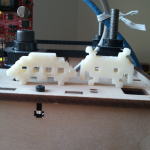 Several months ago, I finally got my hands on a mostly-working 3d printer. A maker bot. After irritated months of tinkering, I had trouble getting it to print out things that I wanted it to, and I gave up. Well, I took it somewhere, and when I got back I just never got it back out of the box. Last week I pulled it back out.
I decided to start anew giving it the benefit-of-the-doubt and try to genuinely get it to print the way I wanted to. Part of that was calibrating it correctly, part of it was connecting it to a computer that was a little more powerful than the little netbook that was running it before.
I can't say that the prints are perfect, but it's amazing what a little effort and dedication can do. After printing a whole bunch of calibration prints: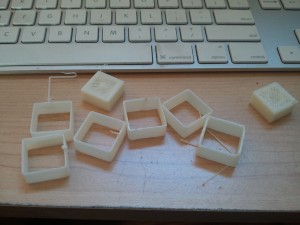 I finally got the thing set to a point where I think I can be proud of it. I printed a couple of things for fun: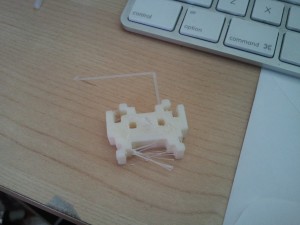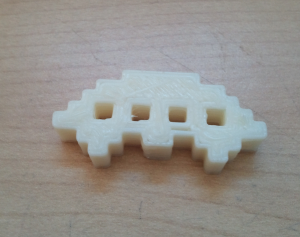 This stands as the beginning of my printing round two. I look forward to seeing what I can accomplish with this little piece of machinery.