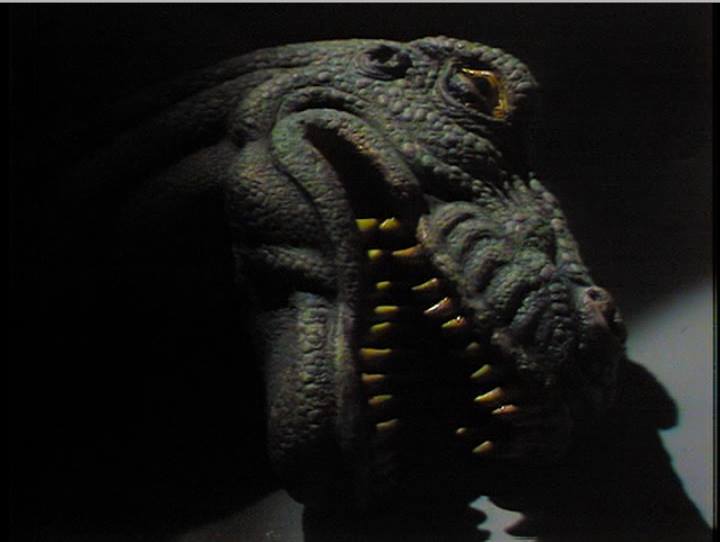 (This was posted on Facebook and Google+ on Sept 29, 2013. I've duplicated (and expanded on) it here so I always have it.
When I was a kid, I remember (very vaguely) my dad watching Doctor Who on PBS – specifically an episode with Dinosaurs in it. I'm sure that the dinosaurs were the reason that I was interested in it. I picked the episode up at the library this past week. In spite of a lot of camp, I really enjoyed it. Though I remembered it slightly differently, this is the frame which has stood out in my memory for over 25 years. A Tyrannosaurus waking up in a darkened room.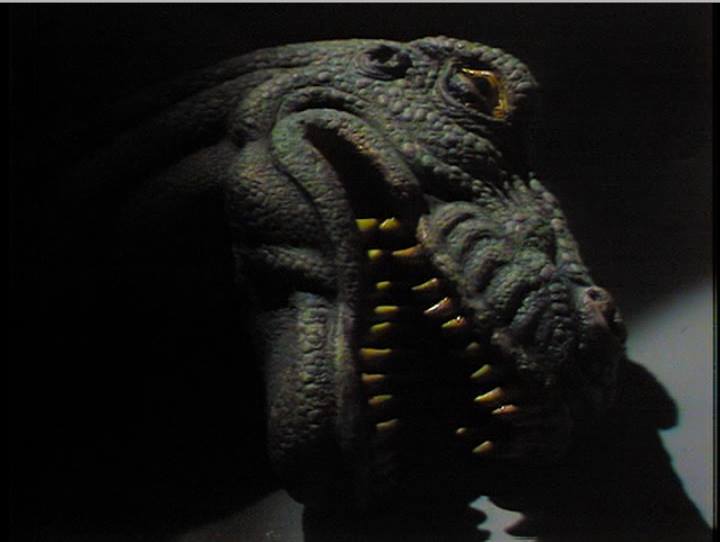 When I first got married, we lived in a basement apartment and got 4 or 5 channels on our small television, including the local PBS affiliate. One day after church I turned on the TV and found a strange show that felt familiar, though I didn't know why. The next week I figured out it was in fact, Doctor Who – now we were watching the 2005 version. After a year or two more, the BBC figured out what was going and moved Doctor Who to BBC America. But there was a brief, sort of magical time where I got to watch Doctor Who on Public Television just like my dad.